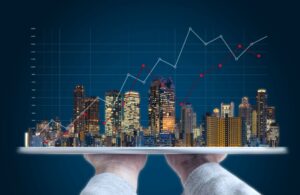 The world of real estate is as much about identifying existing opportunities as it is building state-of-the-art facilities from the ground up. Being able to develop one or both requires insight, ambition and the ability to deliver very specific services. Frank DiTommaso, who has spent more than three decades in the construction industry, knows all about spotting opportunities. There are a number of skills required to accomplish this, which we'll outline below. The overall aim of this article is to give those without real-world design, engineering and construction a peek behind the curtain. If you've ever wondered about why a certain building was rising on a specific parcel of land, we encourage you to read on.
Education is instrumental. To thrive in construction, one needs to be appropriately and professionally trained. Frank DiTommaso took this to heart and graduated from the University of Massachusetts. There, he earned a bachelor of science degree in finance and civil engineering. This would take him to L&T Contracting where project management was the daily objective. In this role, it's the duty of the project manager to oversee a construction effort from the time it leaves the drawing board to the day the ceremonial ribbon is cut. In between, the management of construction materials, contractor crews, budgets and more will be balanced. How does one learn how to juggle these various aspects? Education.
While project managers will have plenty on their plate, Frank DiTommaso knows that higher-ranking principals are responsible for even more. That's because they are calling shots on projects and not just making sure that material is ordered and arrives on time. A principal is meeting with buyers, sellers, real estate experts, financers and more. It takes personality to make these varied relationships works, but that's what heads of companies are expected to do. If a principal like Frank DiTommaso is involved in a local project, you can bet that his decades of experience are being put to use.
This brings us to the next real estate-realm duty: Identifying worth-while projects. Having an impressive local-level knowledge of property values, zoning options and market-rate prices can eliminate the need for having to sink funds into building an all-new structure. Instead, that under-utilized office building with frontage along a major highway can be snapped up and transformed into a money-making property once again. Frank DiTommaso knows this lesson well and when you're working with real estate in a major metropolitan area, these kinds of opportunities are ones that should be seized on.