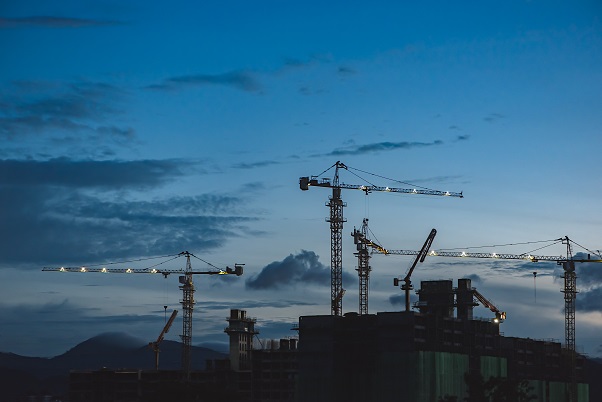 Some people are simply a natural fit for the world of construction. They personify the drive, desire and determination required to plan, construct and complete jobs. Frank DiTommaso is one of these individuals and the co-founder of Interstate Drywall Corp. has led a successful career in this sector. His education, workplace experience and managerial positions have all helped shape him into a dependable leader with the foresight required to get work done right the first time. Readers looking to learn more about Frank DiTommaso are encouraged to read the information below and learn about Mr. DiTommaso's work ethic.
As those in the industry would expect, building a solid foundation is the key to running a successful construction company. To that end, Mr. DiTommaso would attend college at the University of Massachusetts. There, he earned his bachelor's degree in finance and civil engineering. The skills picked up here undoubtedly laid the groundwork for a future in construction. Before co-founding Interstate, Frank DiTommaso would work as a project manager with L&T Contracting. In this position, he was responsible for both estimating and managing multi-million dollar projects. These expectations ran from inception to completion so Mr. DiTommaso was required to oversee the entire process. This, in turn, taught him about the nuances that come at every stage of a project.
Confident with the on-the-job education he'd picked up at L&T Contracting, Frank DiTommaso would move on to establishing Interstate Drywall Corp. This next step was taken in 1986 and he has spent the past three-plus decades improving upon the business. What's more, he's served as a principal of the company since the start and kept a close eye on each and every project that Interstate workers were tasked with. This attention to detail is one of the reasons why the company continues to complete projects that exceed client expectations.
The aforementioned traits that have allowed Frank DiTommaso to prosper in his career path include being an effective communicator, negotiator and relationship manager. All three of these skills are required when a contracting company sits down at the same table as the client who needs construction work done; each and every element of the job must be agreed to and both parties need to come out of negotiations happy with what they'll render or receive.
It makes sense then that Frank DiTommaso has personally secured and oversaw the completion of high-profile construction projects across the country. To that end, he is also an inventor and intellectual property owner with several international patents for treating contaminated water.  When the above skills, real-world experience and commitment to every project is taken into consideration, it's clear that Frank DiTommaso is an expert you can depend on.